March 18th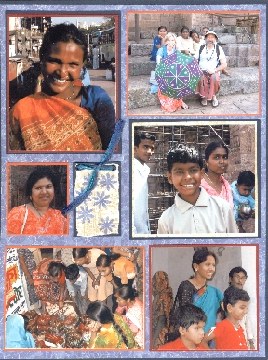 Bob and I both wake around 5:30. We do our spiritual routine until about 8:15 – Great. Bob's been a great example of starting early. I pray that I keep his up at home. Were going to the Ghandi shop and then walk back to the Imperial.
Oh! I need to pick up my night meditation before going to bed. Onward! Never give up! Be a warrior! God is with you always. You are protected.
We took taxis to the YSS Delhi Center for a three-hour meditation. Verna gave one of Master's booklets to the driver, who was curious about Master. It was so wonderful to meditate and meet with the Indian devotees of Master. We did our exercises upstairs in the book room – kind of cool.
That night we had our last meal in India together. I ordered a huge salad that my body was definitely telling me to have. But when it arrived, Bob said to be careful (the greens may not be thoroughly washed). As much as I wanted that salad, I knew Bob was right (before we had begun our journey, mentally I had granted to him complete trust to guide me in all matters concerning this trip).
Early the next morning, we left for the airport after saying our good-byes to our two personable and dependable drivers. The flight seemed longer going back than when we came a month earlier. Teri took ill and we thought we might have to stay over in London. Upon arriving in New York, we discovered that we would miss our connecting flight. So the airline put us up in at the Ramada and Teri got a much needed rest before we continued on the next morning.
We almost did not make our flight on time. Except for Ewing hauling us to the 'Business' line at the counter (completely empty as opposed to the regular line being so long that we would not have made the plane) and Master's help – some airport official just came up to us and told us to follow him or we would not have made it. We got ahead and through the security section in no time.